I'm very happy to say that, despite Amazon's recent troubles, Hearts Beguiled has been published and is available to download. The paperback edition should be available in about a week.
****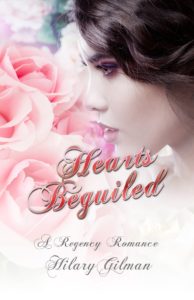 Ravishingly pretty, young and charming, Felicity Tremaine is the cherished daughter of one of the richest men in London. She lives in the enchanted world he has created for her, surrounded by laughter, love and plenty. Then disaster strikes; Mr Tremaine loses everything, and the elegant Marquis of Stratton steps forward to offer Felicity the protection of his name.
Yet Stratton is the man she blames for every misfortune that has befallen her father. How can she agree to marry the man she detests above all others?