There has been some talk in the press (in case you missed it) about the soul of a woman, as opposed to the body of a woman. Well I'm not here to discuss those issues. But it did make me think about what a woman's soul means to me. So I offer three favorite quotations from a purely personal point of view. The quality of the writing will certainly be superior to my usual offerings.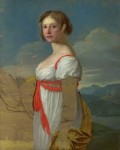 "God forbid that I should undervalue the warm and faithful feelings of any of my fellow-creatures! I should deserve utter contempt if I dared to suppose that true attachment and constancy were known only by woman. No, I believe you capable of everything great and good in your married lives. I believe you equal to every important exertion, and to every domestic forbearance, so long as–if I may be allowed the expression–so long as you have an object. I mean while the woman you love lives, and lives for you. All the privilege I claim for my own sex (it is not a very enviable one; you need not covet it), is that of loving longest, when existence or when hope is gone."
Jane Austin, Persuasion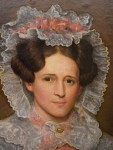 But this imperfectly taught woman, whose phrases and habits were an odd patchwork, had a loyal spirit within her. The man whose prosperity she had shared through nearly half a life, and who had unvaryingly cherished her—now that punishment had befallen him it was not possible to her in any sense to forsake him. There is a forsaking which still sits at the same board and lies on the same couch with the forsaken soul, withering it the more by unloving proximity. She knew, when she locked her door, that she should unlock it ready to go down to her unhappy husband and espouse his sorrow, and say of his guilt, I will mourn and not reproach. But she needed time to gather up her strength; she needed to sob out her farewell to all the gladness and pride of her life. When she had resolved to go down, she prepared herself by some little acts which might seem mere folly to a hard onlooker; they were her way of expressing to all spectators visible or invisible that she had begun a new life in which she embraced humiliation. She took off all her ornaments and put on a plain black gown, and instead of wearing her much-adorned cap and large bows of hair, she brushed her hair down and put on a plain bonnet-cap, which made her look suddenly like an early Methodist.
George Eliot, Middlemarch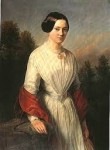 A lover masculine so disappointed can speak and urge explanation, a lover feminine can say nothing; if she did, the result would be shame and anguish, inward remorse for self-treachery. Nature would brand such demonstration as a rebellion against her instincts, and would vindictively repay it afterwards by the thunderbolt of self-contempt smiting suddenly in secret. Take the matter as you find it: ask no questions, utter no remonstrances; it is your best wisdom. You expected bread, and you have got a stone: break your teeth on it, and don't shriek because the nerves are martyrized; do not doubt that your mental stomach—if you have such a thing—is strong as an ostrich's; the stone will digest. You held out your hand for an egg, and fate put into it a scorpion. Show no consternation: close your fingers firmly upon the gift; let it sting through your palm. Never mind; in time, after your hand and arm have swelled and quivered long with torture, the squeezed scorpion will die, and you will have learned the great lesson how to endure without a sob. For the whole remnant of your life, if you survive the test—some, it is said, die under it—you will be stronger, wiser, less sensitive.
Charlotte Bronte, Shirley