We had a wonderful Christmas in England, spent time with our boys, caught up with our friends and attended a family wedding. It's always a shock when we return to London, either from Germany or, in the past, the States, to rediscover how very expensive London is in comparison. We were staying for 10 days and even a moderate hotel anywhere central was out of the question so we booked in a very charming little holiday apartment in Barnes, which is on the river between Putney and Hammersmith. I can really recommend The Coach House if you are looking for somewhere reasonable to stay in London. Lots of public transport nearby or a short (but expensive) cab ride into Central London.
After a week in Barnes we moved to a hotel near the wedding venue. While we were there we met up with friends at a lovely pub in Danehill near Brighton; The Coach and Horses. It was the kind of place that makes us wonder why on earth we ever left England. We were there on one of those rare cold, crisp winter days with blue skies and sunshine. It was the England of Shakespeare, Lorna Doone, Agatha Christie. There are still pockets left, this is one of them.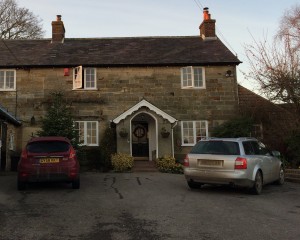 There was also an excellent gastro-pub, The Star Inn in Felbridge where we were staying. I know it sounds as though we spent most of our holidays in a pub, come to think of it, that's true, but we were with our family and friends and where we met, however delightful, was secondary.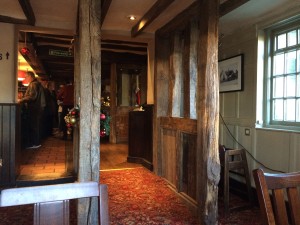 We arrived back in Germany on New Year's Eve and had a spookily quiet drive back from Munich to Bamberg. We appeared to be the only car on the autobahn. Add mist and snow and it was a bit like the opening of a horror movie, or perhaps an alien abduction. However, we made it safely and since then I've been concentrating on my new Masquerade book, tentatively titled Midsummer Masquerade. This concerns the adventures of Miss Ophelia Pitt, leading actress of the New Theatre Players, stranded in Brussels after the Battle of Waterloo. How on earth is she to get back to London in time to begin rehearsals for her new play? Enter Sir Guy Gilmour, dark, dashing and damn-your-eyes. It's going to be lovely!