Hilary was born in Manchester, England (the exact date doesn't matter). As a child she loved to write but she loved to act even more, and at the age of eighteen she shook the grime of the North from her clogs and moved to London to become an actress.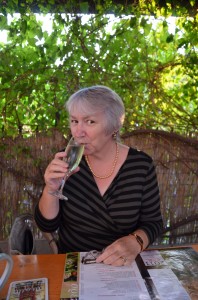 She studied for three years at the Webber Douglas Academy of Dramatic Art where she learned to talk posh, dress well on a pittance and get over a broken heart. London was one big party and she had a ball, despite the heartache, and managed to graduate with a diploma which she, sadly, left behind in the ladies' loo.
After eight years of alternately touring and waitressing, Hilary thought earning a living as a writer might be less exhausting and sat down to write her first Regency romance novel. She sent it off to a publisher who promptly returned it, but with encouraging words. Her next novel, Dangerous Masquerade, was published the same year that she married her own romantic hero, charming American actor , Stephen Lester. Gamble with Hearts was published the following year.
Soon after they married, the couple moved to New York where Hilary was fortunate enough to find an American publisher, and was commissioned to write a novel for their Second Chance at Love line, The Cautious Heart. This was her most successful book. She even reached the New York Times bestseller list. But by this time she had produced her first son and not being one of those superwomen who can work, raise a child and write bestsellers at the same time, gave up writing for a while. Her second son was born in Los Angeles, and writing receded still further into the distance.
Stephen and Hilary returned to England and with the children turning into teenagers, Hilary found time to indulge both her passions by joining Over Here Theater Company, a group of ex-pat American actors. She began by writing sketches and monologues but was soon persuaded by the other actors to take to the stage again. The company performed in comedy venues around London for several years.
Now Hilary has returned to writing fiction and as well as embarking on a new series of Regency romances, the Masquerade series,has also written the first book of a fantasy series, Tides of Fire. Hilary has created an undersea world where the merfolk fight, make love, get drunk and generally behave very badly – these are not fairytale mermaids.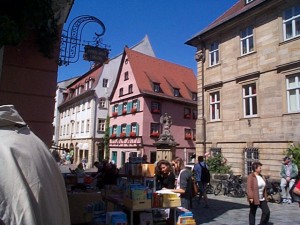 Hilary and Stephen now live in Bavaria where the air is fresh and the beer is fresher, in a house crammed with books, pictures and bric-a-brac. When not writing Hilary spends a lot of time in the kitchen, either cooking for family and friends or acting as sous chef for Stephen when he decides to wield a saucepan.