Full of the seasonal spirit, I'm offering Hearts Beguiled free from today through Monday, December 18th, I hope those of my readers who haven't yet encountered the gorgeous Marquis of Stratton will enjoy his courtship of poor, pretty little Felicity. Can she resist him, what do you think?
****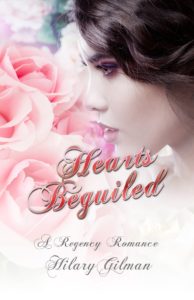 Ravishingly pretty, young and charming, Felicity Tremaine is the cherished daughter of one of the richest men in London. She lives in the enchanted world he has created for her, surrounded by laughter, love and plenty. Then disaster strikes; Mr Tremaine loses everything, and the elegant Marquis of Stratton steps forward to offer Felicity the protection of his name.
Yet Stratton is the man she blames for every misfortune that has befallen her father. How can she agree to marry the man she detests above all others?